PrimeServ Assist:

Digital power

for clean performance
PrimeServ Assist digital solutions move you to net zero and increase your efficiency
Using cutting-edge digital solutions like PrimeServ Assist is a win-win for marine businesses. It helps you decarbonize while increasing your economic efficiency at the same time. PrimeServ Assist lets you easily stay ahead of the game by optimizing your MAN equipment, software, and systems.
As one of the major pillars of MAN Energy Solutions' digitalization strategy, PrimeServ Assist uses data-driven solutions and software to ensure our customers get the most out of their assets. We constantly develop and improve our technology to increase efficiency and promote safety, as well as secure our customers' assets against cybercrime.
Our Advise & Assist program is a major component of PrimeServ Assist. It maximizes your productivity by reducing scheduled as well as unscheduled downtime. How? With long-term service agreements that cover all needed repairs, OEM parts, on-site expertise, remote digital support, and maintenance.
How PrimeServ Assist adds value
PrimeServ Assist gives your business multiple commercial and operational advantages
PrimeServ Assist is a proactive 24/7 service driven by engine specialists in Copenhagen and other places around the world. PrimeServ Assist gives you access to the CEON dashboard, which displays the current condition of your engine. You can also access special dashboards with scatter plots or trend curves to get an even deeper understanding of the engine's behavior. The combination of machine data, advanced analytics, and MAN expertise helps you optimize not only your daily operations, but also the efficiency and maintenance of your marine engines, be they two-stroke or four-stroke, powered by diesel, gas or future fuels.
Expertise and knowledge for your industry
We are the longstanding experts and leading digital supplier for the Marine, Power, and Turbo industries. We know our marine and power engines as well as turbo compressors inside and out. We know their data backwards and forwards. We share our insights with you to increase your efficiency and maintain your lead – as well as help you achieve net zero. Find out how PrimeServ Assist can help you.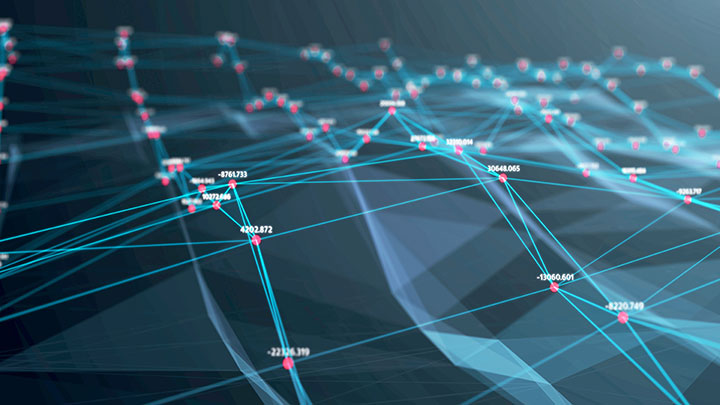 Explore digitalization at MAN Energy Solutions
Our digital solutions – present and future – are modular and can be customized to each business's specific need. From enhancing cybersecurity to optimizing operations, from significantly reducing fuel consumption to ensuring regulatory compliance.
Our years of industry experience combined with the latest digital technology makes us the perfect partner for our clients' transformation.
More
Powered by MAN CEON
PrimeServ Assist is powered by MAN CEON, the backbone of our digital services offering, which is securely linked to your equipment via an end-to-end encrypted TLS connection.
MAN CEON receives all relevant operating data in real time from hundreds of sensors on your engines, turbines, and compressors before analyzing it using highly advanced algorithms, machine learning, and AI. The results are constantly monitored by experts who can detect anomalies at an early stage and proactively respond with expert advice and solutions via video and audio live-chats.
Always up, always on
MAN experts are connected by a global network to ensure round-the-clock proactive PrimeServ Assist services. If your organization is interested in MAN PrimeServ Assist, contact us now.
Explore our interactive marine propulsion systems
Click here to access our Interactive Product Experience and see how MAN marine products make sea-going vessels more efficient and reliable. Each of the products shown have their own key features displayed in 3D and explained. Explore our two-stroke main engine, GenSets, turbocharger, CP propeller and control system and our innovative digital offering "PrimeServ Assist".
Go to Interactive Product Experience
General
How PrimeServ Assist will help you maximize your equipment availability, safety and efficiency
Marine
How Ibaizabal Tankers benefits from PrimeServ Assist
Turbomachinery
A sharp eye to ensure ideal operation
Battery Energy Storage System

MAN Cryo Fuel Supply System

MAN selective catalytic reduction system

Performance Measurement Indicator

PMI Adaptive Cylinder Control

PrimeServ Assist Add-on Remote parameter re-configuration

PrimeServ Assist Digitalization

PrimeServ Assist Four-stroke Brochure

PrimeServ Assist General Brochure

PrimeServ Assist Lube oil monitoring Add-on

PrimeServ digital services

Remote parameter re-configuration

Sea ahead. We believe in the power of Digital
MAN Energy Solutions takes a security-first approach to their products, employing ethical hackers like Felix and Nico Lindner at Recurity Labs to uncover vulnerabilities throughout the development and operation of their products.

The autonomous operation of turbomachinery, assisted by machine learning and remote diagnostics, will boost efficiency and help decarbonization.

As power systems become more complex, here's how industries can manage future energy needs.