Your natural

gas supply

is flexible

Gas transportation

and

gas storage
Managing gas transportation supply and gas storage
From extraction to point of use, natural gas travels through pipelines. These pipelines can reach thousands of kilometers in length. To offset the natural pressure losses during transportation, pipelines require a compressor station every 200 km or so. MAN Energy Solutions supplies the compressors and drives, such as gas turbines and electric motors, that are required for reliable transportation. We also offer gas storage solutions to increase the flexibility of your operation.
Expert natural gas transportation and storage
Gas compressors and drives for your business
Natural gas is the most climate-friendly of fossil fuels. Gas pipelines cover thousands of kilometres, transporting the gas to the end customer. To keep the pressure required for transportation at an operable level throughout the journey, gas pipelines are equipped with gas compressors at regular intervals. These compressors must work extremely reliably with little maintenance requirements. Seasonal variability of gas demand results in surplus gas that is withdrawn from the pipeline and compressed, stored and then taken from gas storage facilities at times of peak demand. Compressors are used to store and tap the gas in the storage facility.
The necessary capacity and flexibility in operation of the storage facility is guaranteed by the use of complete machinery trains.
MAN Energy Solutions delivers the compressor sets driven by gas turbines or electrical motors required for all these purposes. Our products are highly flexible and can be adapted to your individual business needs. We offer both centrifugal pipeline compressors for natural gas transport and high-speed hermetically sealed, emission-free compressors such as MOPICO® or HOFIM™.
The combination of a gas turbines driving a pipeline compressor is the perfect arrangement in a natural gas pipeline network. These compressor stations can work independently of any electrical infrastructure because the natural gas is used as the gas turbine's fuel.
global gas traded via pipeline by 2022
pressure in gas transmission pipelines
MAN Energy Solutions for pipeline and gas storage
MAN PrimeServ keeps your turbomachinery running
Our service engineers provide preventive maintenance, assist your troubleshooting, and get your facilities up and running in no time – wherever and whenever you need them.
How you benefit:
Fast, reliable and expert customer support
Bespoke service agreement
Global service – 24 hours a day, 365 days a year
Go to MAN PrimeServ
compressors delivered for gas transportation and gas storage
gas turbines shipped for compressor stations
MOPICO® and HOFIM® in action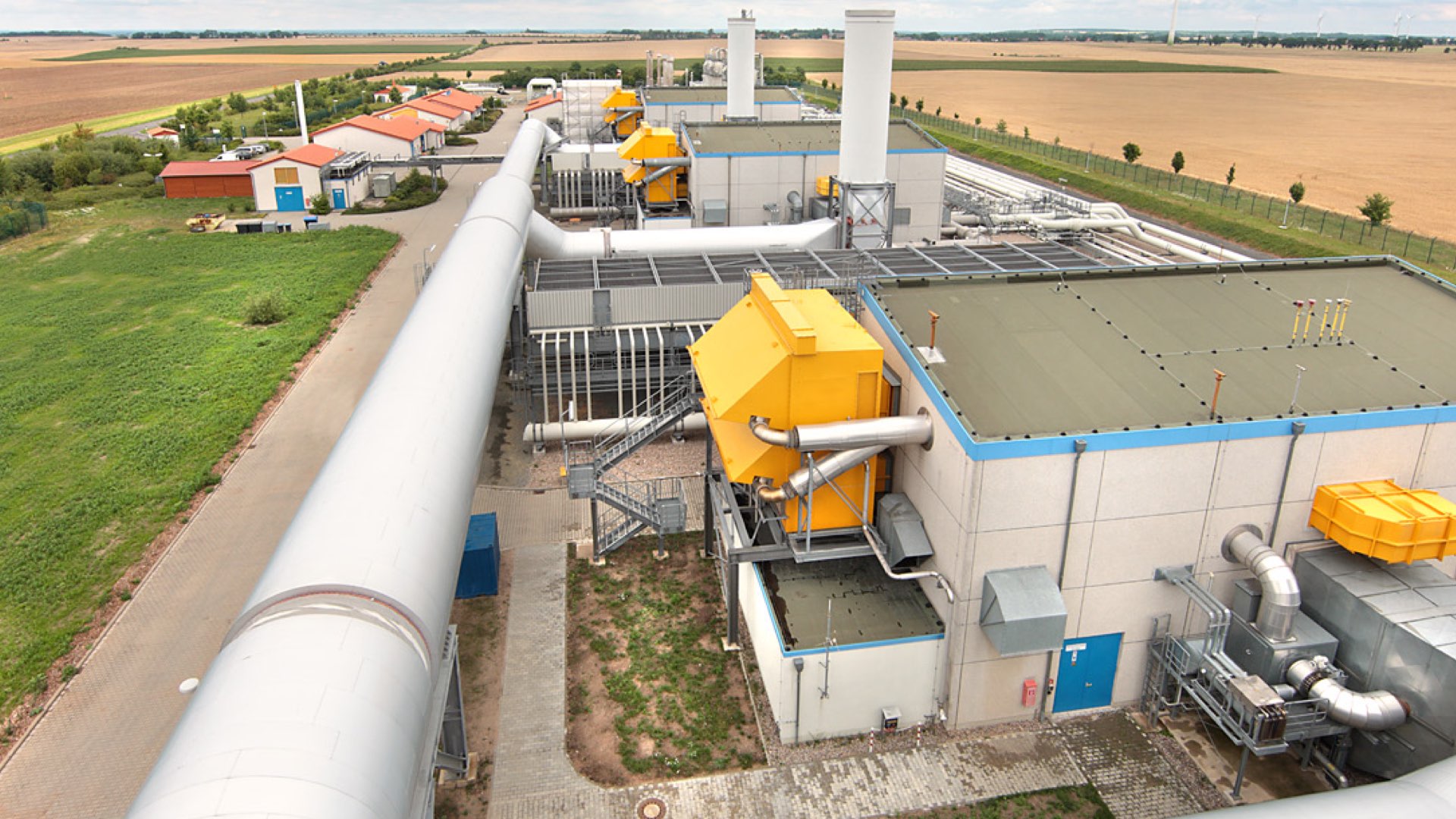 The concept for the Mallnow station, provides for waste heat from the gas turbine driven units to be used to operate an additional steam turbine unit. This increases the station's aggregate output by almost a quarter without consuming additional energy.
Plant
Mallnow, Germany
Client
A large German natural gas supplier
Duty
Centrifugal pipeline compressors
Compressor type

3x RV08 centrifugal pipeline compressors

1 centrifugal pipeline compressor

Driver

3x MAN FT8® gas turbines

1x MAN DK 63/130 steam turbine

Gas handled
Natural gas
Flow

4M m3/ h at standard stetting

Maximum operating pressure
100 bar
Power
3x 26 MW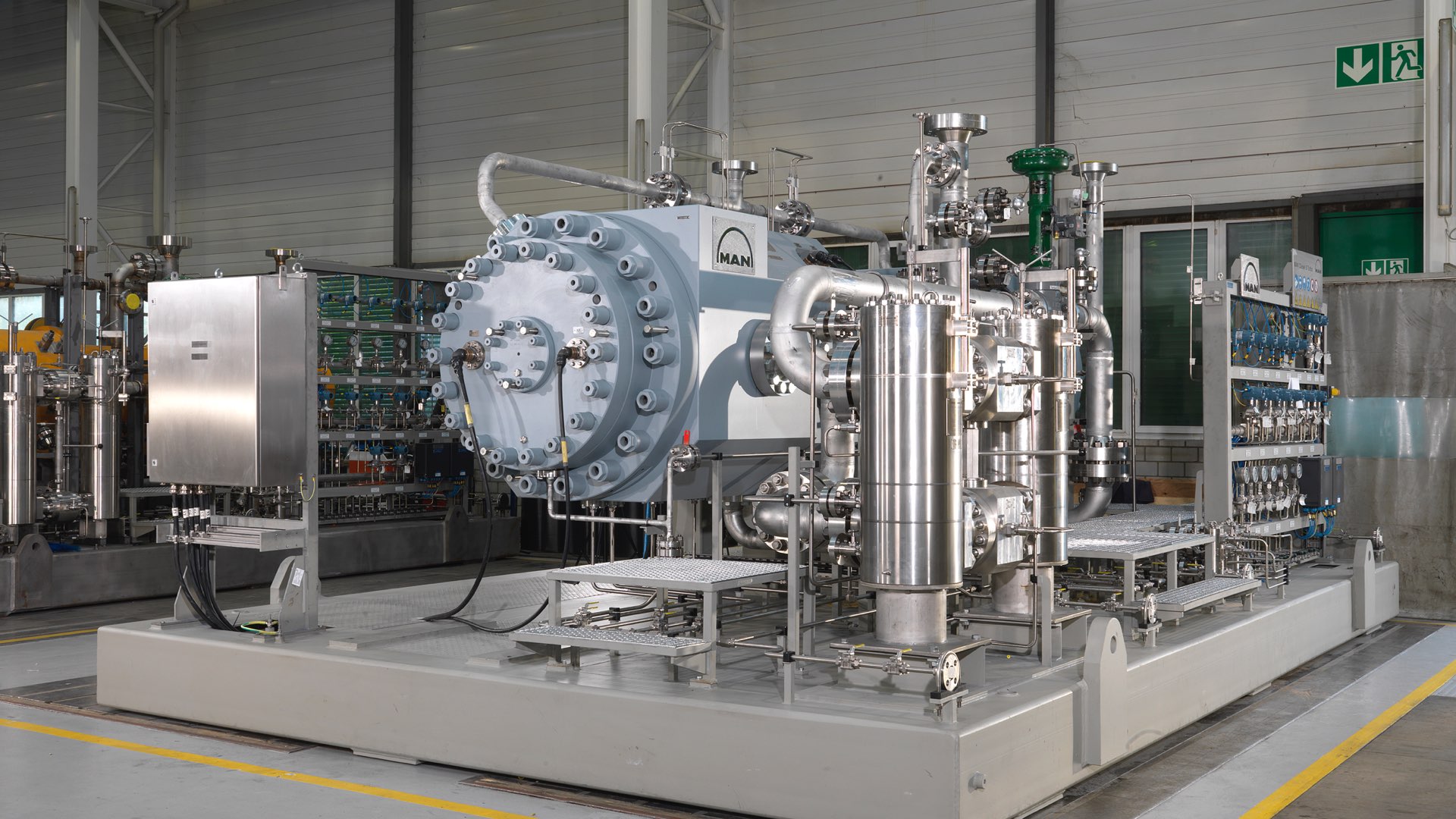 Client
Natural gas storage company in Europe
Duty
Gas storage compressor
Compressor type

2 tandem HOFIM® RB 45-5 + RB 45-5

1 tandem HOFIM® 35-5 +RB 35-5

Driver

2 MAN M43 / ABB VFD

1 MAN M33 / ABB VFD

Frame size
RB 45-5 + RB 45-5 / RB 35-5 + RB 35-5
Gas handled
Export gas
Power

2x 14,000 kW / 1x 7,500 kW

2x 18,770 hp / 1x 7,500 hp

Speed
2x 9048 rpm / 1x 11,429 rpm
Seal type
None, hermetically sealed unit
| | |
| --- | --- |
| Plant | A customer in the Baltics |
| Duty | Pipeline compressor |
| Compressor type | 2 MOPICO® RM40 |
| Driver | MAN M33 ABB VFD |
| Frame size | RM40 |
| Handled gas | Natural gas 450/798 psi |
| Power | ~7.800 kW, ~10.500 hP |
| Speed | ~11.400 rpm |
| Seal type | None, hermetically sealed unit |
Contact our MAN Oil & Gas support team
Are you in the business of transporting or storing natural gas? Are you wondering how to improve your operations?
We offer pipelines and storage compressors, as well as gas turbines to provide power – all from a single, trusted source. We have been working together with our customers globally for decades.
Talk to our experts