Increasing efficiency with optimized propulsion systems
For over a century, MAN has been developing ever more sophisticated propulsion systems. Starting with the first Alpha controllable pitch propeller in 1902, we have steadily increased operational reliability and durability. Our innovative technologies have raised output and efficiency while decreasing environmental impact. We have also raised propulsion flexibility with hybrid propulsion and gas systems, allowing ships to apply different power modes more efficiently.
In constant pursuit of energy efficiency
Quality components tailored to your needs
We take a holistic approach to your ship, examining the operational profile to optimize all relevant components, from the engine to the rudder, including all speed, maneuvering, and load control settings. Whatever your needs may be, we can design the most efficient propulsion system for your specific operational profile to make your ship greener. For example, our MAN Alphatronic 3000 propulsion control system optimizes propeller function as well as engine operation for better maneuverability and overall efficiency.
Together with our partners for gearboxes and AKA (hybrid propulsion systems) we can create innovative solutions for the complex propulsion needs of ships. The advantages are that all components fit perfectly and crews work with only one system, which has one set of controls. A further benefit is that you have a single point of contact for contract, installation, and aftersales.
General competence
Starting from a complete understanding of the ship's operational profile, we optimize all the relevant components: Engine, gearbox, shaft machine, propeller, nozzle, rudder, and propulsion control system – including speed setting, maneuvering, and load control.
No matter how complex your needs, we customize a solution that delivers the best propulsive efficiencies and gives your ship a greener profile. We use MAN Alpha shafts and propellers, hybrid propulsion systems like the energy-saving MAN HyProp ECO. Under the MAN Cryo brand, we offer dual-fuel propulsion and liquified natural gas (LNG) supply systems which reduce emissions, raise fuel efficiency and power density, and keep operation economical.
How you benefit:
Tailor-made to your specific needs
Optimized for your ship's operational profile
Optimized efficiency in every load point
Economy of scale
One source - one responsibility - seamless integration
saving of fuel oil. Optimized efficiency of the propulsion system when utilizing variable speed drives on the shaft generator/motor
MAN PrimeServ  protects your energy assets from day one
Whether you feed energy into the grid or satisfy a localized demand, on land or at sea, our technicians provide what you need – where and when you need it, ensuring the availability, flexibility, and profitability of your plant.
How you benefit:
Fast, reliable, and expert customer support 
Prompt delivery of OEM spare parts
Bespoke O&M contracts
Global service – 24 hours a day, 365 days a year
Go to MAN PrimeServ
Optimized propulsion solutions for a stronger business
MAN Energy Solutions is always ready to upgrade the power and efficiency of your business – by offering individual solutions for complex tasks. Start your engines now and get in touch.
Talk to our experts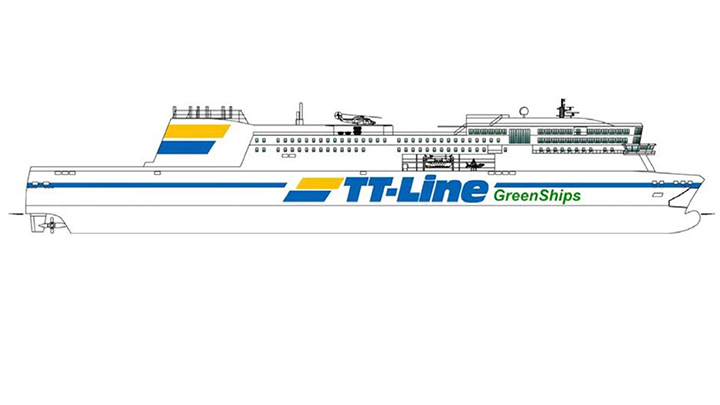 Customer:
TT-Line Germany
Application:
1+1 RoPax Ferry (passenger/vehicle)
Location:
Jingling Shipyard, China
Completion:
2022
Fuel:
Dual fuel (LNG & MGO)
MAN's work scope:
Engines, gearbox, CPP: 2 x 8L51/60DF, 2 x 6L51/60DF, 2 x twin-in/single-out gearbox, MAN ES Alpha twin screw CPP

Electrical system: AKA incl. advanced HyProp ECO system, 2 x shaft alternator, 3 x electric motor for bow thruster, 2 x frequency converter, 1 x bow thruster starter unit, 3 x transformer, 2 x UPS

Fuel gas supply system: MAN ES Cryo incl. 2 x 500m3 vacuum-insulated tank
EcoOptimizer for CPP systems

Four- stroke marine systems

Propeller & Aft Ship solutions

Optimized propulsion systems