Your processes

are optimized

Refinery equipment

to give you

a competitive edge
High performance for rising demand
The global demand for products refined from crude oil is rising. Refinery processes are a critical part of the modern economy. As an industry involving the use of fossil fuels, operators are facing increasing environmental and economic pressures. The right investment decision can steel your business for a challenging market.
Clean high-end fuels and light hydrocarbons production
Refineries process crude oil into clean, high-energy content fuels and light hydrocarbons. In petrochemical plants, these are used as building blocks in the production of a wide range of polymers, paints, glues and materials used in modern products and appliances.
Crude oil composition is variable. Heavy crudes with long hydrocarbon molecules require splitting into lighter fuels in fluid catalytic cracking reactors (FCC). Sour crudes contain corrosive sulfur that is removed in hydrotreaters. The same process can remove nitrogen and aromatics. Hydrocracking units are used by many refineries to adjust the proportion of fuels to petrochemical feedstock. Our machinery is also used for alkylation units or delayed coking plants.
To meet environmental regulations relating to these processes and to increase profitability, refinery operators look towards CO2 capture and compression in order to reduce their CO2 footprint. MAN Energy Solutions machinery trains cover both bases for our customers.
global increase in diesel and gasoline production over the past 5 decades
fluctuation in crude oil spot prices over the past five years
MAN Energy Solutions: Over 100 years of experience in machinery trains for refinery processes
The machinery train sitting at the heart of your refining operations is the one piece of technology your business success revolves around. Make sure you are well equipped.
Customers in the refinery industry find a perfect portfolio of high-quality, proven components in our product offering. You can choose individual components or order an entire, custom-made train. All our trains are equipped with one of our ultra-reliable electric motor or turbine propulsion systems to drive your compressors.
Our short delivery times and low-maintenance machinery allow you to calculate your budget closely. Whichever route you go down, our equipment allows you to optimise revenues by adjusting the output of various clean fuels and petrochemical raw materials.
Proven technology for refineries
MAN PrimeServ keeps your turbomachinery running
Our service engineers provide preventive maintenance, assist your troubleshooting, and get your facilities up and running in no time – wherever and whenever you need them.
How you benefit:
Fast, reliable and expert customer support
Bespoke service agreements
Global service – 24 hours a day, 365 days a year
Go to MAN PrimeServ
MAN Energy Solutions compressors for refinery plants supplied worldwide
global refineries output in 2020
A wide range of different refinery applications
We supplied a range of reference compressors for the first and second expansion stage of the largest refinery in the world. MAN established and conducted an after-sales service workshop.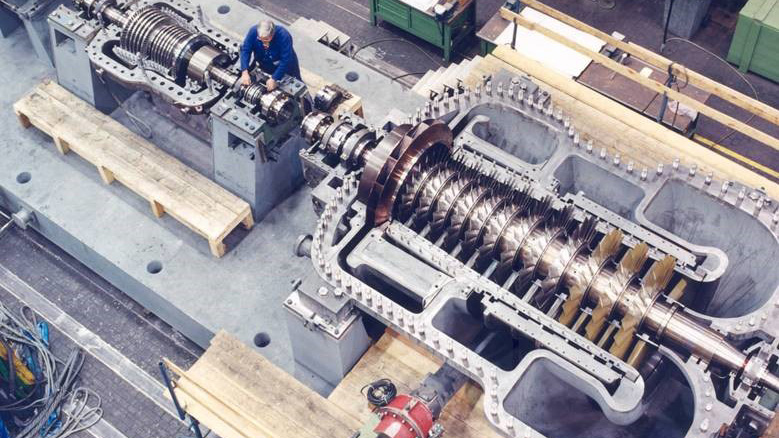 Location:
Gujarat, India
Application:

Various refinery applications, i.e. FCC

Project status:
Completed in 2004
Customer benefits:

High reliability and efficiency
Ease of maintenance
MAN Energy Solutions local support for short response time if needed

MAN's scope of work:

57 casings including ST generator sets
Contact our MAN Oil & Gas support team
Prepare your business for growing demand, increasing environmental regulations and volatile markets.
Choose individual components or entire trains or reactors to suit your needs from our range of pre-engineered, modular packaged design solutions. Find out what is right for your business.
Talk to our experts