The powerful heart of a yacht
Yacht enthusiasts can look forward to next-level technology: With the expansion of our MAN Marine high-speed series MAN 175D, we are redefining the term 'high-speed' – an engine that promises extra power, flexibility, innovation and individuality. The new 20-cylinder light duty version MAN 20V175D-ML"+" meets these requirements and also offers much more! The entire MAN 175D family is in line with the latest technology, is modular and can be tailored to the needs of customers. A technical masterpiece whose clean and contemporary design perfectly matches the lifestyle of its owners. In terms of fuel oil consumption, efficiency and reliability, the 175D is in a class of its own, mastering every performance requirement with aplomb and always keeping the yacht on course.
With power into the future
With the new MAN 175D-ML"+" we are now going one step further! The 20V175D-ML"+" is the most powerful high-speed diesel engine available today – at 2000 rpm it achieves an output of 4400 kW. The first 20V versions of the 175D engine from MAN Energy Solutions are currently being delivered and are expected to set sail in the first quarter of 2022 – these are the medium-duty versions of the 20V175D engine with an output of 3700 kW. The light-duty engine with a record output of 4400 kW will go into production at the end of 2021. It develops its power in an extremely small space and its modern design makes it a visual highlight in the engine room. This power pack has it all: Freedom, relaxation and thrills. Freedom redefined! The MAN 175D-ML"+" can continuously provide maximum power even in tropical conditions. At the same time, this engine also has above-average TBOs (Time Between Overhauls) and the lowest fuel oil consumption in its class.
Green engines
We are already meeting tomorrow's emissions regulations. By using synthetic fuels, the future of a green, CO2-neutral drive can already be realized today. Thanks to sophisticated SCR (selective catalytic reduction) exhaust aftertreatment technologies and the optional integration of batteries for hybrid propulsion and on-board power supply, the MAN 175D is also the right choice in terms of sustainability. Get to know the 175D-ML"+" in all its glory! Discover a new generation of powerful engines! Sustainable, innovative, exclusive – the 175D-ML"+" has many stories to tell.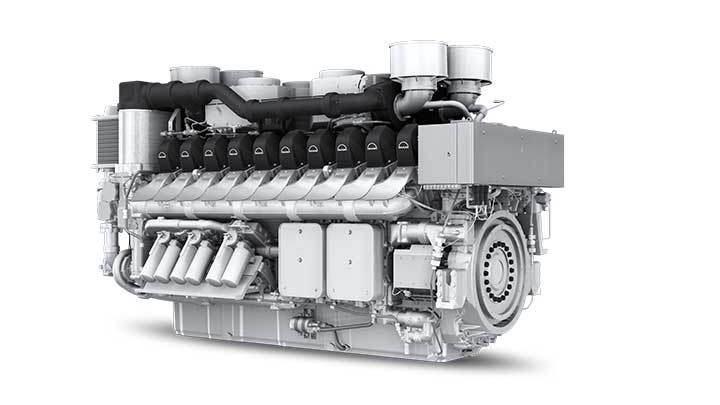 The MAN 175D high-speed solutions combine reliable performance with unparalleled compactness – maximum fuel efficiency with the lowest possible emissions makes these products a safe investment for the future.
Output of up to 4,400 kW.
Off to new standards
In line with Royal Huisman's approach of "bringing all relevant parties together", the team recently stopped by at the production site of MAN Energy Solutions in Fredrikshavn / Denmark to get an impression of the engine and the assembly workshop as well as its performance in the test bed. We talked to Royal Huisman CEO Jan Timmerman about the company and the joint project.

Read our interview with Royal Huisman
MAN 175D Reference - Superyacht

Vessel type:
72 m Super Yacht
Customer:
Wider Yachts, Italy
Specification:

2 x MAN 12V175D-MEV
(1,860 kW, 1800 rpm)
MAN SCR for IMO Tier III with downstream DPF

for variable speed gensets with PM alternator, DC grid and battery storage system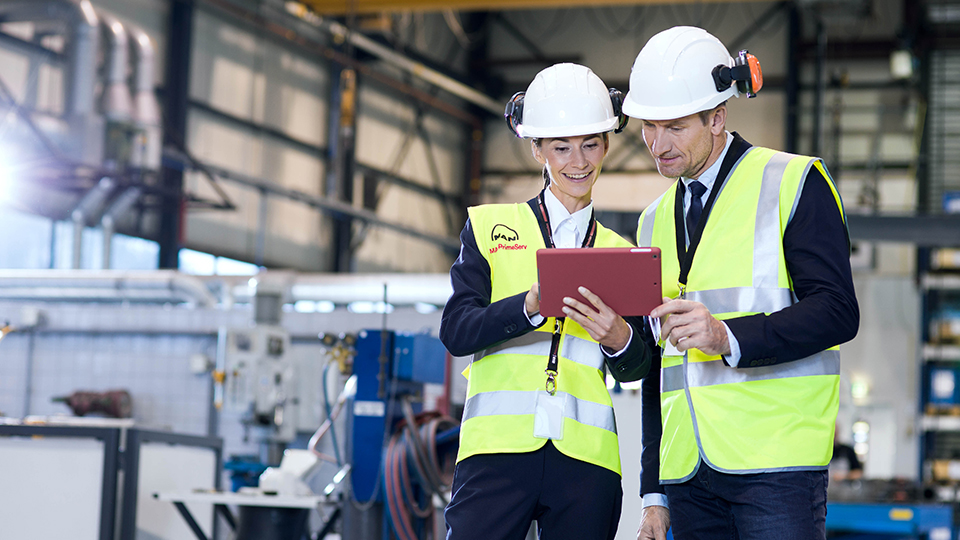 MAN PrimeServ provides 24/7 service across the globe
Our range of services includes technical support, consulting and OEM spares, as well as maintenance, repair and comprehensive individualized service plans.
How you benefit:
Prompt delivery of high-demand OEM spare parts within 24 hours
Fast, reliable, and competent customer support 
Ongoing training and qualification of operators and maintenance staff
Diagnosis and troubleshooting with our high-performance online service.
Go to MAN PrimeServ
Extraordinary power for your business
MAN Energy Solutions is the right partner to innovate your business and move forward to a successful future with the MAN 175D. Get in touch now and find your perfect fit.
Talk to our experts