High performance

in a small package
A tug's job is to pull
...and push, and maneuver in any number of tricky, challenging situations requiring utmost strength. Tugs powered with our new MAN 12V175D MM+ engines can take on the largest container ships and guide them safely to their berths.
Shipbuilders throughout the world trust our technology, our advice, and our service. We create flexible solutions that can be built into all vessels, even those with confined spaces.
Our scope is global: both in the high- and medium-speed power segments, tug builders as well as owners, operators, and designers rely on us.
Under-the-hood muscle
The MAN 12V175D MM+ is the most powerful 12-cylinder high-speed diesel tug engine in the world, delivering 2400 kW of mechanical power at 1800 rpm. Two of these engines provide enough power for a potential bollard pull of 80 tons – the only 12V engine that can offer this and push your tug fleet powerfully ahead of the others.
Not only this, but tugs with these engines also have a high level of torque available at low speed. This means better acceleration, reduced risk of engine stall, and the opportunity for a larger propeller diameter.
Compact, clean, low-maintenance
If green energy in the tug segment is your theme, look no further. Not only are 12V175D MM+ high-speed engines compact, powerful, and reliable, they also feature low fuel consumption, low lube oil consumption, low emissions, and have long TBOs (time between overhauls). Additionally, all MAN 175D variants meet either IMO Tier II or Tier III emission standards.
The practical and economic benefits of this are real. A 12-cylinder engine – compared to a 16-cylinder engine, for example – weighs less and has a smaller footprint. Fewer parts are required to service it, of course, which reduces maintenance costs.
Last but not least, the 12V175D MM+ operates with synthetic as well as non-synthetic lube oil, offering greater flexibility as well.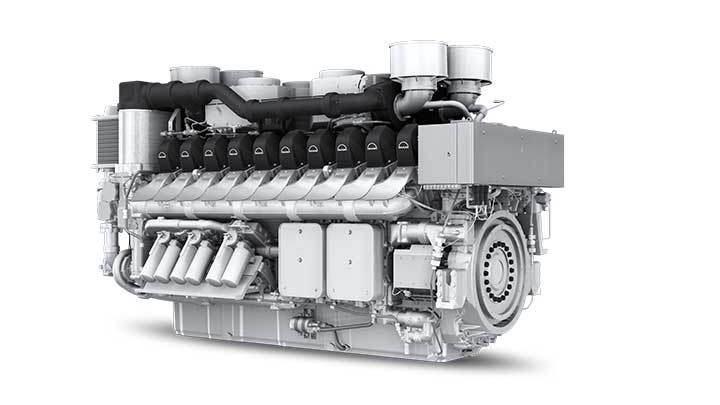 The MAN 175D high-speed solutions combine reliable performance with unparalleled compactness – maximum fuel efficiency with the lowest possible emissions makes these products a safe investment for the future.
12 cylinder engine power
the world's most powerful 12V high-speed engine for tugs.
Flexible power for smart tugs
A busy harbor makes great demands on its tugs and when it comes to safety, there is no room for error. But there is room for improvement, when it comes to tug propulsion in terms of emissions, efficiency and costs. Our hybrid propulsion solutions bring together performance and flexibility in a smart and reliable way that optimizes capital expense and reduces operational costs.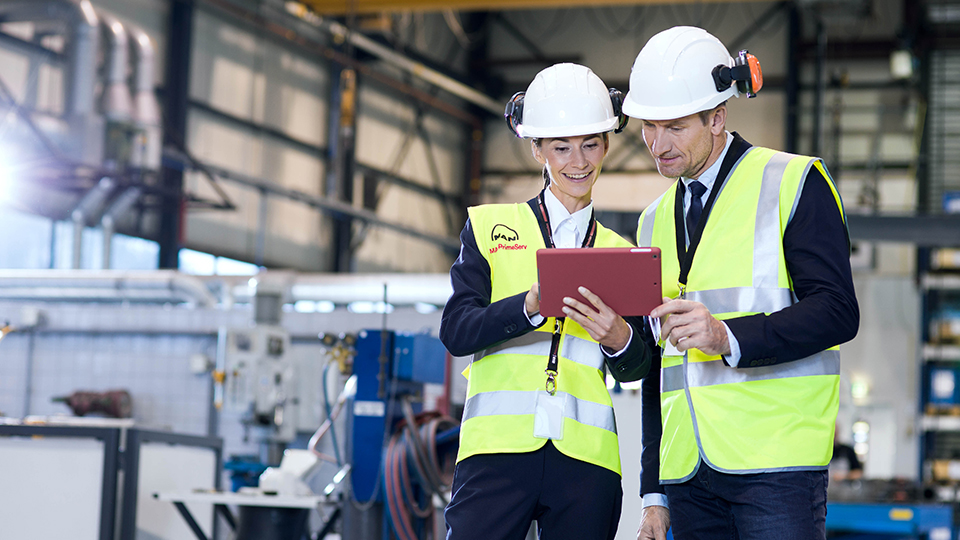 MAN PrimeServ provides 24/7 service across the globe
Our range of services includes technical support, consulting and OEM spares, as well as maintenance, repair and comprehensive individualized service plans.
How you benefit:
Prompt delivery of high-demand OEM spare parts within 24 hours
Fast, reliable, and competent customer support 
Ongoing training and qualification of operators and maintenance staff
Diagnosis and troubleshooting with our high-performance online service.
Go to MAN PrimeServ
Extraordinary power for your business
MAN Energy Solutions is the right partner to innovate your business and move forward to a successful future with the MAN 175D. Get in touch now and find your perfect fit.
Talk to our experts