MAN PrimeServ in Saint-Nazaire and Marseille
With our two locations in Saint-Nazaire and Marseille, we cover all your needs. In Saint-Nazaire we offer both OEM as well as third party field service support in France and French speaking areas. Our know-how can also be transferred to other engine brands to ensure continuity of operation in your assets. Our MAN PrimeServ workshop in Marseille is as close as your needs in the Mediterranean and Southern Europe. In the vicinity of the port area, we guarantee rapid intervention on the entire Mediterranean coast and at the same time guarantee high-quality technical support from our experienced service technicians on board or in our workshop.
A tailor-made service for all MAN Energy Solutions brands
Our offer
We intervene and supply technical assistance on all four-stroke and two-stroke engines, turbochargers, auxiliaries of MAN Energy Solutions brands portfolio: MAN, S.E.M.T. Pielstick, B&W, Mirless, Ruston, etc.
We operate on all application types: merchant marine, cruise, passenger ships, navies, power generation, etc.
We offer you a complete service to cover your whole needs: trouble shooting, expertise, planned or curative maintenance in case of damage, retrofit solutions and spare parts reconditionning.
service engineers ready to intervene worldwide
Pielstick engines operating worldwide
Customer case: MN Tangara's 15 000 hours maintenance overhaul
Maritime Nantaise has put in MAN Energy Solutions' hands, the 15.000 hours maintenance overhaul of one of the main engines of the MN Tangara ship. MAN PrimeServ Marseille's team has executed the whole work.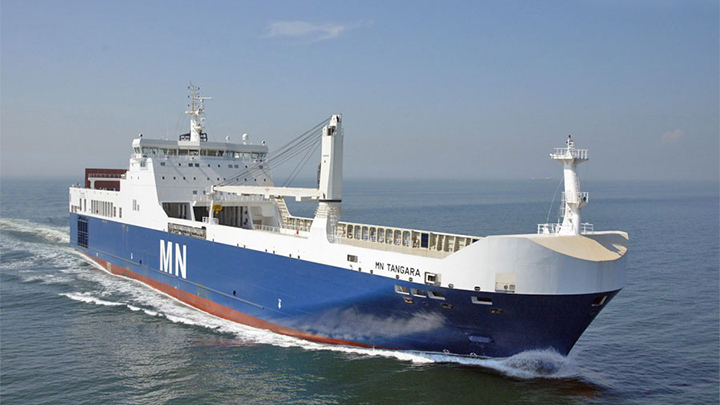 Customer:
Maritime Nantaise
Customer type:
Maritime
Application:
Merchant marine
Location:
Marseille, France
Power system:

Two MAN 7L48/60 CR engines

8400 kW per unit @ 500tr/min

Commercial operation:
March 2020
MAN's work scope:
15.000 hours maintenance overhaul: disassembly, clean-up, inspection, reconditioning and replacement of cylinder heads, liners, pistons, rings, valves, injectors, etc.
Onsite technical assistance
Our teams bring you the best possible support onsite from installing or commissioning to delivering planned maintenance programs or providing routine servicing and maintenance, our high skilled and experienced engineers will help maintain your engines' performance at optimum levels.
We provice a large range of services in terms of preventive and corrective maintenance: repairs, from planned overhaul maintenance to intervention after a damage, on whole Pielstick engines and auxiliaries.
Customer case: 24 000h Technical assistance of PC4 engines
Our MAN PrimeServ team intervened to support the whole 24 000h major maintenance on the four engines.
Application:
Diesel electric power plant
Power system:

4 x 18 PC4-2
21870 kW per engine

Commercial operation:
Total duration of the intervention: 2013 - 2022
MAN's work scope:

24 000h technical assistance of four PC4 engines, crankcases upgrade for geometry compliance, improvement of the engine cooling
We ensure spare parts and Pielstick components reconditioning to a complete engine, crankcase repair included. Reconditionning operations (from cleaning to re-machining by way of non-destructive tests) assure manufacturer conformity.
Reconditionning operations are made in Saint-Nazaire or in Marseille for all merchant or military marines, power plants or plants nuclear gensets.
Following your installation needs and constraints, a noria approach can be arranged as soon as operational conditions are gathered in order to optimize maintenance times and engine availability.
Customer case: Reconditioning of major components of nuclear gensets engines
Reconditioning services, with a noria approach, of the major components of Pielstick gensets in order to minimize the engine unavailability and secure the maintenance during the nuclear fuel loading outage periods.
Application:
Plants nuclear GenSets
Power system:
Commercial operation:
2010-2023
MAN's work scope:

Components operation services at their arrival at Saint-Nazaire' site (cylinder heads, water jackets/liners, conrods/pistons, exhaust gas header):

Disassembly, cleaning, asbestos removal, expertise, non-destructive tests, comprehensive refurbishing including remachining, reassembly, OEM conformity and quality documentation supply.
We remain our know-how and technologies at your disposal to execute an accurate diagnosis of your equipment. A technical audit will support you to better understand the state of health of your asset. Our experts will highlight vigilance issues and will recommend a service that fit to your needs.
Customer case: Global inspection of the engines and auxiliaries
MAN PrimeServ France has supported the power station owner to establish its spare parts lists. We have identified, on site, in an exhaustive way, the components of OEM Pielstick engines and Pielstick / Nigata licensee production engines. An inventory of the health of engines and auxiliaries has been realized along with a maintenance operation recommendation and a possible modernization action.
Application:
Power plant
Power system:

5 x 16 PA6 B
4 x 18 PC2-6
65 MW

Commercial operation:
April 2019
MAN's work scope:
Technical assistance and engines and auxiliaries inspection
Saint-Nazaire service center

MAN PrimeServ
Urban park lot 1, 25 Boulevard Ledru Rollin
13015 Marseille
France
Phone: +33 9 64 41 21 07
Mail: primeserv-mrs@man-es.com
Further information
Feel free to contact us any time if you want to know more about our services.
Contact us