Retrofits and upgrades for S.E.M.T. Pielstick engines
Take your facilities to the next level. Maintain their reliability, their performance, safety, and respect of environmental standards.
You can rely on your Pielstick Original Equipment Manufacturer
At MAN PrimeServ, we ensure the retrofit and upgrade of S.E.M.T. engines, auxiliaries, and automation systems from previous generations. We help you improve your efficiency, and durability throughout your engine's life cycle. That comes with fuel and lube oil savings, emissions control, fuel conversion, and life cycle extension.
Pielstick conversions
Our updated solutions are the most capable of changing engines in operation into dual-fuel while keeping the absolute certainty to obtain a better efficiency, a lower emissions level, and a longer life cycle.
Common rail
This customized solution of retrofit consists in converting conventional fuel injection systems to electronic fuel injection systems. As a result of the precise control, engines operate more smoothly with lower fuel consumption and emission levels.
| | |
| --- | --- |
| Customer type | Navy |
| Application | LPD ship type |
| Power system | 4 engines PC2-5 CR |
| MAN work scope | Supply of major components and engine pipes, assembling assistance, and engine commissioning |
| Commercial operation | 2018 |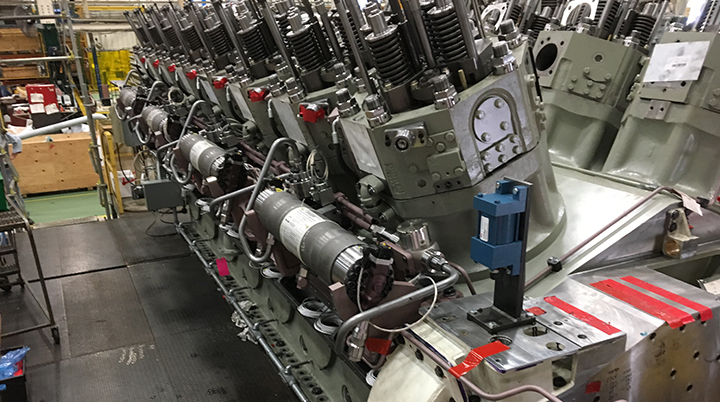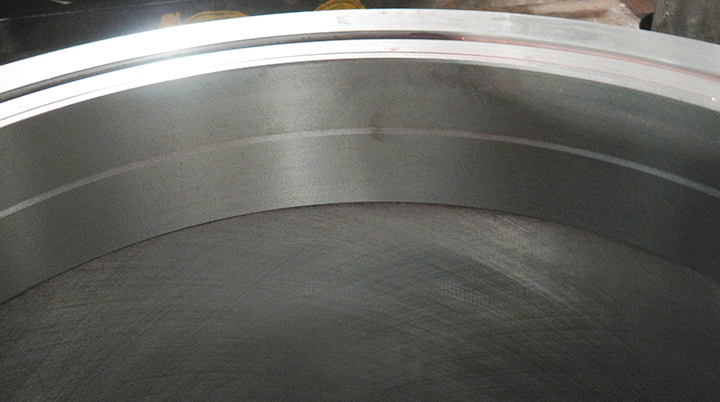 Anti-Bore Polishing
The Anti-Bore Polishing ring prevents the contact between the carbon deposits on the piston crown and the liner. It enables an oil consumption reduction, a spacing of cylinder inspection intervals, longer life of the liner-segment, and strengthens safety.
Dual-fuel
MAN Energy Solutions delivers complete dual-fuel conversion packages as well as modified turbochargers. We offer a customized adaption of gas-related plant equipment, engine control, and safety concept. Our highly experienced service engineers conduct the conversion and commissioning of the engines to gas operation.
| | |
| --- | --- |
| Customer type | Cement plant |
| Application | Power plant for electrical powering |
| Location | Indonesia |
| Power system | Converted engines: 2 x 18PC4 DF - 32 MWh |
| MAN work scope | Disassembly of both engines, Injection adaptions, Safety concept adaptation, Exchange of major necessary components, Adaptation of plant equipment, Adaptation of engine and plant control system, Commissioning for gas operation |
| Commercial operation | 2008 |
cylinders equipped with ABP for ten years
MWe rehabilited on Pielstick engines
Complete rehabilitation of power & marine installations
We provide you the newest OEM technology for your installation. We oversee your global situation and do a complete re-industrialization of your asset till it restarts. We involve all necessary stakeholders, from engineering to onsite warranty, to provide the best solutions according to your budget and expectations.
GUELBS rehabilitation
Following a fire that has damaged G7 and G8 units, rehabilitation was necessary. MAN Energy Solutions has succeeded to adapt to extreme conditions: arid and deserted environment, site insulation, and important safety measures.
| | |
| --- | --- |
| Customer / Customer type | SNIM (Société Nationale Industrielle et Minière) / Mining ore |
| Application | Electrical energy producer |
| Location | Zouerate, Mauritania |
| Power system | 6 x 16PC2-6B 600 env. 60MW |
| MAN work scope | Complete rehabilitation: complete engine revision, major components reconditioning, commissioning, assistance |
| Commercial operation | 2018 |
Get in touch!
And learn more about our Pielstick product portfolio and services. We are there for you. Our network of experienced engineers is available to work out the best solutions to support your business.
Talk to our experts
Explore more service solutions for S.E.M.T Pielstick engines