MAN DWE® power-to-liquid solutions
The climate crisis and tighter regulations are driving the search for reliable and economical alternatives to fossil fuels. E-methanol and its derivatives are clean and cost-effective liquid fuels which can be used as marine, aviation, and road transport fuels with existing infrastructure. MAN Energy Solutions is unlocking the full potential of renewable energy by providing power-to-liquid (PtL) technology.
According to the International Energy Agency, transportation was responsible for 37% of CO2 emissions in 2021. Methanol is one of the most practical alternatives to conventional fuels, as it can reduce carbon emissions by up to 95%. We call it e-methanol when produced with renewable energy. E-methanol can be used without a change in infrastructure. Its inherent stability allows it to be stored at room temperature and ambient pressure, giving it an indefinite shelf life, and making it close to a drop-in fuel compatible with existing infrastructure. E-methanol can be used directly in industries and shipping, its derivatives gasoline and kerosene provide solutions for road and air transport.

Experts in methanol synthesis

Most methanol is produced from fossil sources such as natural gas, coal, and oil. In contrast, e-methanol is produced from renewable sources such as recycled carbon dioxide, biogas, biomass, waste, or sewage sludge.
MAN Energy Solutions provides the solutions to convert, transport and use renewable energy far from where it was generated by the sun or wind. MAN DWE® reactors are used in e-methanol production as well as in methanol-to-gasoline and methanol-to-kerosene processes. As an experienced reactor manufacturer we can produce methanol reactor systems at every scale and are an approved supplier to almost all major licensors.
MAN DWE® methanol reactors in use
operating CO2-to-methanol catalyst pilot reactor
reactors installed worldwide
Water-cooled reactors
The production of methanol requires robust and durable fixed-bed tubular reactors. Our water-cooled reactors are used for methanol production and ethylene oxid production as well as in gas-to-liquid and power-to-X processes. Our products include process vessels in general, fixed-bed tubular reactors for gas phase reactions, and special reactors.
Key benefits:
custom-made reactors for your business
high-grade materials
highest yield, selectivity and highest availability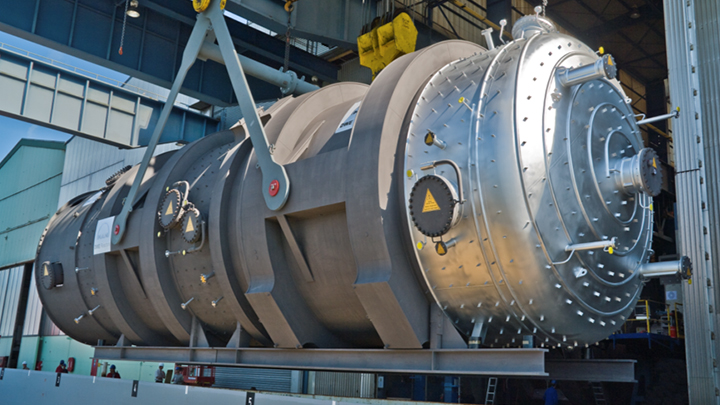 Salt-operated reactors
These reactors use molten salt technology to enable high operational temperatures, meaning the reactors are cooled or heated with heat transfer salt. They are ideally suited for converting methanol to gasoline and kerosene.
Key benefits:
outstanding temperatue control
precise process control
highest yield and selectivity
Fueling the energy transition

Methanol-fueled marine engines
MAN has provided two-stroke methanol engines since 2016. The MAN B&W ME-LGIM is a two-stroke, dual fuel engine that runs on both methanol and conventional fuels. Available as new build or retrofit, the engine has accumulated more than 110,000 methanol running hours. With in-house development of two-stroke engines, we have a comprehensive understanding of the market and can therefore provide the perfect solutions for e-methanol production.
Benefits of methanol in marine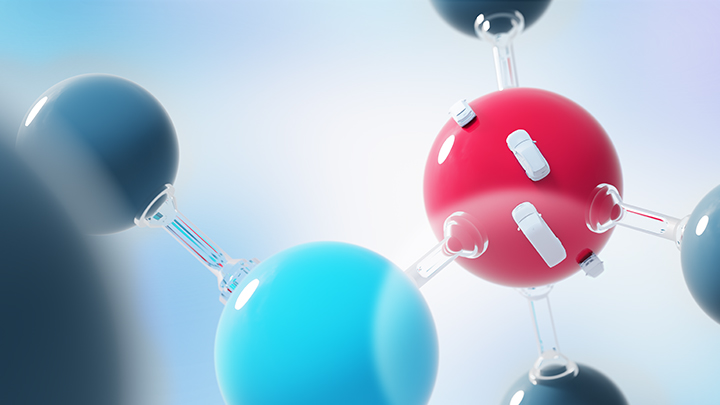 Producing e-gasoline
We have been working on the conversion of methanol into gasoline for more than ten years, together with Chemieanlagenbau Chemnitz (CAC) and the Freiberg University of Mining and Technology. The gasoline has already been tested by car manufacturers and meets meets the European fuel standard DIN EN 228 with no need for technical alterations to the vehicles. It can be used for regular gasoline cars, allowing non-battery cars to stay on the road for longer.
Making green kerosene
Aviation has very special fuel needs. Methanol, for example, is a low density fuel that needs too much storage space for a plane; batteries and hydrogen have the same problem. Converting jet engines is not an economic option either, so making e-kerosene is most practical option. The conversion of methanol to jet fuel is complex and consists out of three steps: transformation of methanol to olefins, followed by oligomerization and finally hydrofinishing. On the plus side, the lower aromatic content reduces vapor trails by 50 % and by-products include carbon-neutral diesel and gasoline.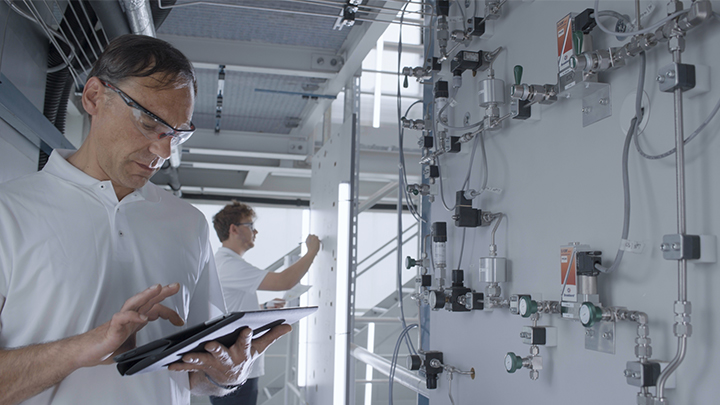 MAN DWE® reactor services
MAN DWE® offers expertise in methanol synthesis at every level and the whole chemical process development, from pilot plants to world-scale reactor systems. We know the laboratory work, the processes, and the reactors. We have dealt with the topic of packaging and have already delivered successfully. Our background in large-scale component construction allows us to build reactors at any scale. If you are looking for a methanol converter or reactor, we provide you with comprehensive support from basic and detailed engineering, procurement and manufacture, shipping, and commissioning.
Check out our MAN ExpertTalks recording

E-methanol in focus - MAN DWE ® power-to-liquid solutions
We are pleased to invite you to our next MAN ExpertTalk. In this live session, we would like to inform about our e-methanol value chain. We want you to become aware how MAN methanol production can advance the global energy transition and enable climate-friendly transportation.
Our speakers will give you insights into the production of green methanol and current market developments.
Your host will be Benedikt Ackerschott.
Go to recording
Interested in decarbonized fuel production?