Economy and ecology

for the oil

and gas industry
Efficiency-increasing, flexible solutions along the entire value chain for your business
The international community has set ambitious emissions targets. The oil and gas industry must race to become more energy-efficient whilst preserving the environment and saving resources. MAN Energy Solutions supports its customers in working towards this goal with outstanding technology.
Efficient, modular compressor systems cut costs and greenhouse gas emissions.
Difficult-to-access reservoirs and the general urgent need to decarbonize mean the oil and gas industry is facing new challenges. To ensure future viability as an industry, the focus must lie on efficiency in every respect.
Our customers are aiming to exploit their wells to the maximum, making sure every drop of oil is recovered. This may include updating their machinery trains, going closer to the source (subsea) and employing innovative storage possibilities. Reducing flare gas, which contributes 2% of global CO
2
emissions, is another route not only to decarbonization, but also to making full use of associated gases.
MAN Energy Solutions has developed an extensive portfolio of products and services to exactly these ends. We look at cost reduction along the entire value chain, from refinery to transport and on to the processing of these valuable resources. Modular and standardized compressor machinery trains are at the heart of many energy production operations. Ours are easy to upgrade whilst ensuring shorter delivery times. They also allow good access for easy maintenance and maximum flexibility. Expect less CAPEX and OPEX with our highly reliable and proven compressors and turbines whilst making full use of the energy at hand.
Generally, our customers are exploring new business models, types of collaboration, technologies and opportunities for diversification as paths to staying one step ahead of the competition. We are ready to help you.
rise in global primary energy demand between 2017 and 2040
increase in global oil and natural gas production by 2040
global energy investment in oil and gas supply infrastructure
Make the most out of your oil and gas recovery operations
MAN Energy Solutions has decades of experience in working with customers worldwide to optimize their operations.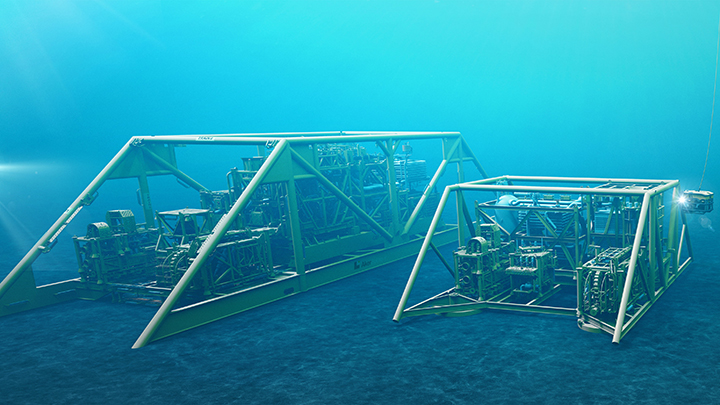 Pressure in gas fields decreases over time. Our remote-controlled HOFIM™ (High-Speed, Oil-Free Integrated Motor) subsea compressor ensures the constant flow of gas for processing in subsea facilities. This greatly increases the total yield of a gas field, allowing for maximal oil recovery and minimal power consumption. Thanks to technological innovation, subsea operations are becoming increasingly viable.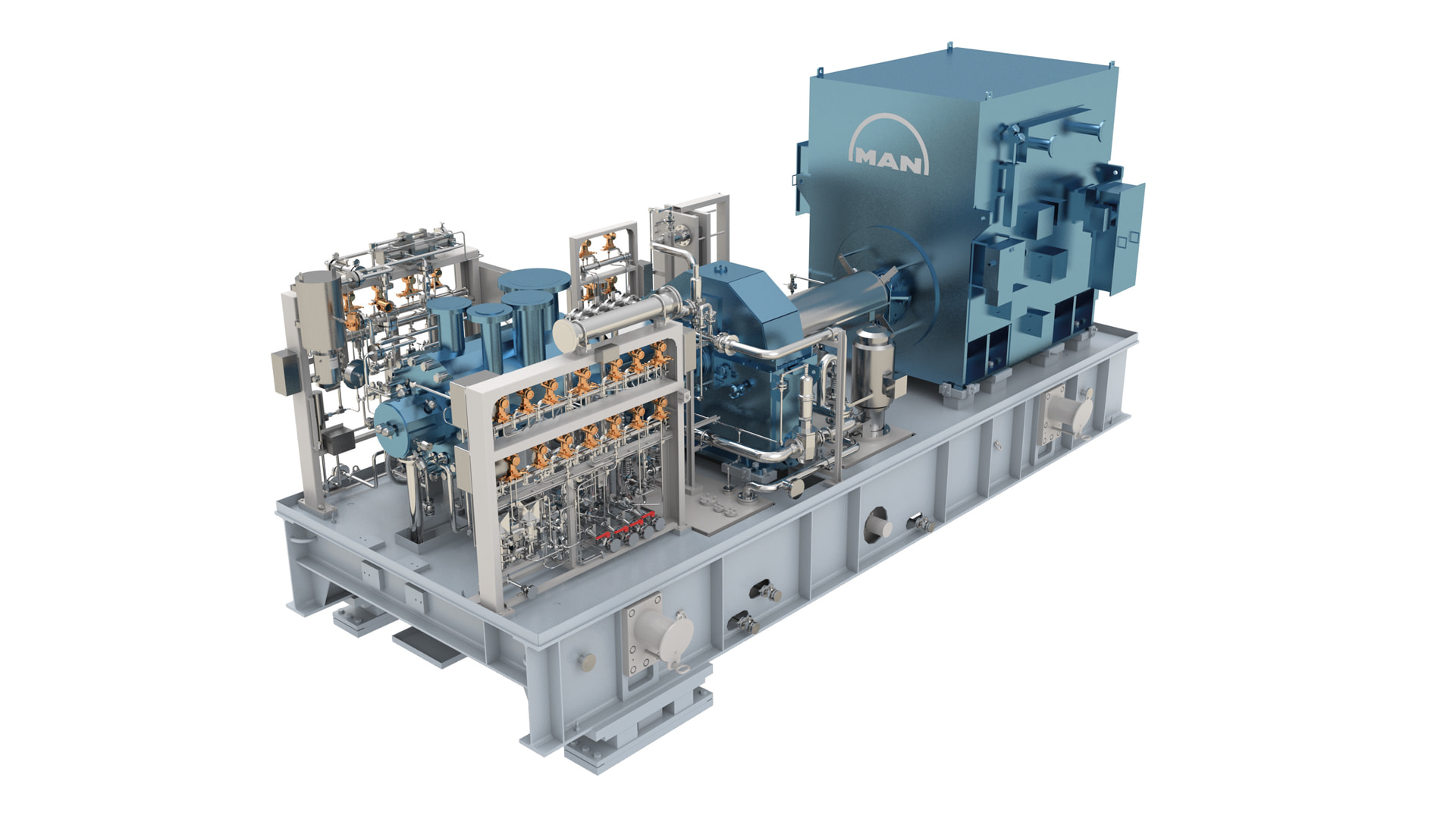 Our upstream package is a functional, compact and modular compressor package for the oil and gas market, specifically created for offshore production. This efficient, single-lift package is driven by an electric motor to reduce emissions. We developed the U-Pac® based on a predefined layout of tailored building blocks. This allows customers to design solutions which perfectly suit their requirements.
Global demand for propylene is up and price is at a premium. Refiners can convert residual feedstocks targeting propylene with (R)FCC units ((Residual) Fluid Catalytic Cracking).
We deliver custom turnaround technology solutions: From shutdown engineering, apparatus and component prefabrication, compressor overhaul, delivery and assembly – all aligned with our customers specific on-site requirements. We also deliver entirely new (R)FCC units.
Thanks to our sophisticated assembly concepts and many years of experience in the field, our customers benefit from reduced downtimes and increased profits.
MAN PrimeServ keeps your turbomachinery running
Our service engineers provide preventive maintenance, assist your troubleshooting, and get your facilities up and running in no time – wherever and whenever you need them.

How you benefit:
Fast, reliable and expert customer support
Bespoke service agreements
Global service – 24 hours a day, 365 days a year
Go to MAN PrimeServ
design pressures of upstream packages
percentage of refineries with RFCC or FCC units
percentage of oil produced by offshore fields
Contact our MAN Oil & Gas support team
Do you want to maximize recovery rates whilst increasing your decarbonization efforts?
MAN Energy Solutions has the technology to help you reach your goals. Find out how what we can achieve together.
Talk to our experts