Hybrid Power

Plant Solutions
Changing energy markets call for hybrid power plant solutions
The energy economy is changing substantially, with three major forces disrupting the markets: decarbonization, decentralization and digitization. In this setting hybrid plants and microgrids will gain importance and become a key segment in the power markets.
Decarbonization – decentralization – digitization
Around the world, countries, businesses and individuals have taken steps to reduce carbon emissions. The Paris Climate Agreement brought together leaders from around the world to pledge reductions in the amount of harmful CO2 produced. A lower-carbon energy system requires the rapid development of renewable energies, such as wind and solar. At the same time, gas will gain in importance as transition technology.
As the energy industry pushes for renewable alternatives, the system is becoming increasingly decentralized. European countries have traditionally relied on a national grid system to distribute electricity, but with an increasing number of small power plants this is changing.
As the grid becomes decentralized, technology will need to step in to ensure a consistent and secure power supply, and to interlink fluctuating renewable energy sources with base load and energy storage technologies to create a reliable power system.
By 2050, the industrialized countries must cut their emissions by at least 80% compared with 1990 levels.
At the UN Climate Change Conference in Paris in 2015, political leaders agreed to limit global warming to clearly below 2° Celsius and pave the way towards a less carbon-intensive economy.
Compared with 2016, the volume of data generated annually worldwide is expected to increase tenfold by 2025 – from 16 to 163 zettabytes.
MAN hybrid power plant solutions improve the carbon footprint
MAN Energy Solutions provides optimized hybrid power solutions for utilities, municipalities, industrial customers, and independent power producers (IPP's) who want to reduce their CO2 footprint.
Wind and solar power can be made more reliable by storing surplus power and using instant power top-ups from engine and turbine gensets fuelled with gas or even bio-fuels. Renewable energy systems can even be added to power plants to act as fuel-savers and hybrid island power systems. MAN Microgrid controls allow for an optimized and reliable operation of hybrid power systems wherever and whenever you need. MAN Hybrid power solutions are available as fuel savers, grid stabilizers or hybrid island power systems.
In our efforts to secure a reliable energy supply, it is important to maximize the amount of energy we can get from every drop of fuel. Efficient, local thermal power plants convert heat energy into electric energy with little losses.
MAN thermal power plants offer a great deal of operational flexibility. Quick response times and the ability to use various fuels ensure reliable, safe engine and turbine operations. Our durable, easy-to-operate and low-maintenance plants have very little downtime, with availability of 8,000 hours per year.
How you benefit:
Secure supply of energy for increased reliability
Increased fuel efficiency and flexibility
High availability
Safe facilities, easy to operate and maintain
Clean-burning natural gas is a key component in our transition to a carbon-neutral future. To ensure that this valuable resource is available to countries around the world, it is necessary to ensure its safe and efficient supply.
MAN offers a variety of LNG infrastructure solutions along the LNG value chain – from upstream over midstream to downstream – ranging from discharge, storage and regasification to the electrification of gas in customer power plants. One cornerstone of our expertise in this field is MAN Cryo in Gothenburg, Sweden, a specialist for cryogenic applications offering vacuum-insulated tanks, coil-wound vaporizers and piping systems, as well as comprehensive engineering. The combined expertise forms the basis for MAN LNG power plants in an EPC scheme.
How you benefit:
Secure supply of energy for increased reliability
Clean-burning natural gas for a reduced carbon footprint
High availability
Safe facilities, easy to operate and maintain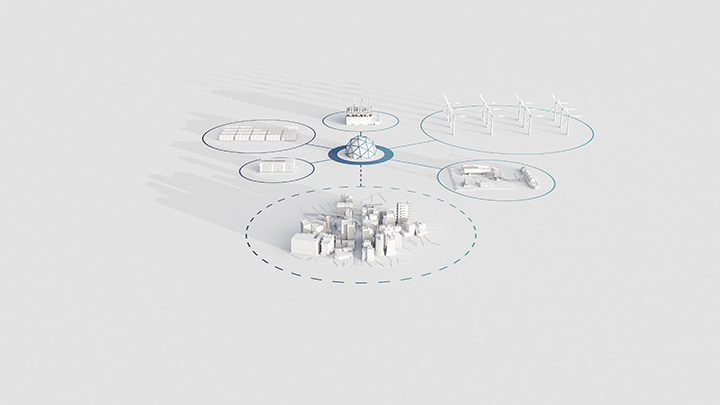 Using renewable energies for sustainable power generation is the ultimate goal – but they all rely on one factor to perform: the weather. The unpredictable nature of the weather makes it difficult to ensure a consistent energy supply with renewables alone.
Our hybrid power plants combine renewable energy sources, thermal power generation and energy storage systems in a microgrid. We can dispatch dynamic capacity solutions with fast-start-stop and load ramp capabilities, including highly efficient multifuel generators for reliable, flexible and efficient power generation. They can also be incorporated into various systems to ensure grid stability and efficiency.
How you benefit:
Secure supply of energy for increased reliability
Increased fuel efficiency
Fewer emissions
Hybrid solutions ensure flexibility and fuel independence
Service solutions for hybrid power plants
MAN PrimeServ is our service brand for the entire MAN Energy Solutions portfolio. MAN PrimeServ offers the perfect aftersales packages for hybrid power plants guaranteeing high availability and rapid completion of maintenance work.
Genuine spare parts
Retrofit and upgrade
Technical service
Service workshops
Service agreements
Asset optimization solutions
Training
Hybrid Wind-Diesel power plant powering the Faroe Islands
The MAN four-stroke engines expand the existing "Sund" power plant near the capital Tórshavn and run on Heavy Fuel Oil (HFO) to generate both electrical power and heat for the district heating network on the island.
| | |
| --- | --- |
| Customer: | Elfelagið SEV |
| Customer typ: | Urban (local energy provider, main power producer on the archipelago) |
| Application: | Wind-Diesel hybrid plant for island grid |
| Location of installation: | Faroe Islands in the North Atlantic |
| Power System: | 4 x MAN 9L51/60 gensets |
| Fuel: | Heavy Fuel Oil (HFO) |
| Commercial operation: | 03/2019 |
| MAN`s work scope: | ESC (Equipement supply) |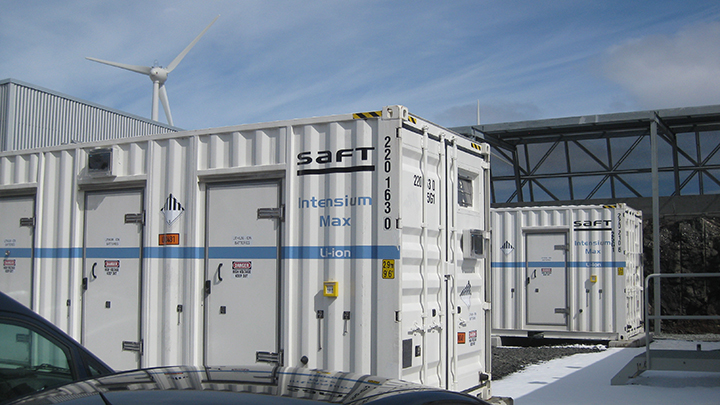 Our products for power generation
Innovative power solutions solving our customers' challenges of tomorrow
low CO2 footprint
fast start times and dynamic capabilities for reliable power systems
high fuel efficiency and fuel saving schemes
flexibility to integrate renewable and fuel fired power generators as well as energy storage into a stable and efficient system
Contact us